CISMF2018 Conference of Independent Schools Music Festival (CISMF)
What an evening! After weeks of preparation, on April 14, HNMCS's Junior and Intermediate choirs shared the stage at Roy Thomson Hall with hundreds of students from other school choirs to participate in this year's CISMF concert. The CISMF Junior Choir dazzled audiences with their renditions of Canadian composer Sheldon Rose's "Something" and U.S. band Toto's "Africa".

The CISMF Intermediate Choir showcased their considerable talent singing a challenging repertoire in three and four-part harmony. From a beautiful traditional Korean favourite "Arirang" to an acapella "Tell My Ma" with a surprise fiddle solo to get the crowd clapping along, the students enchanted the audience.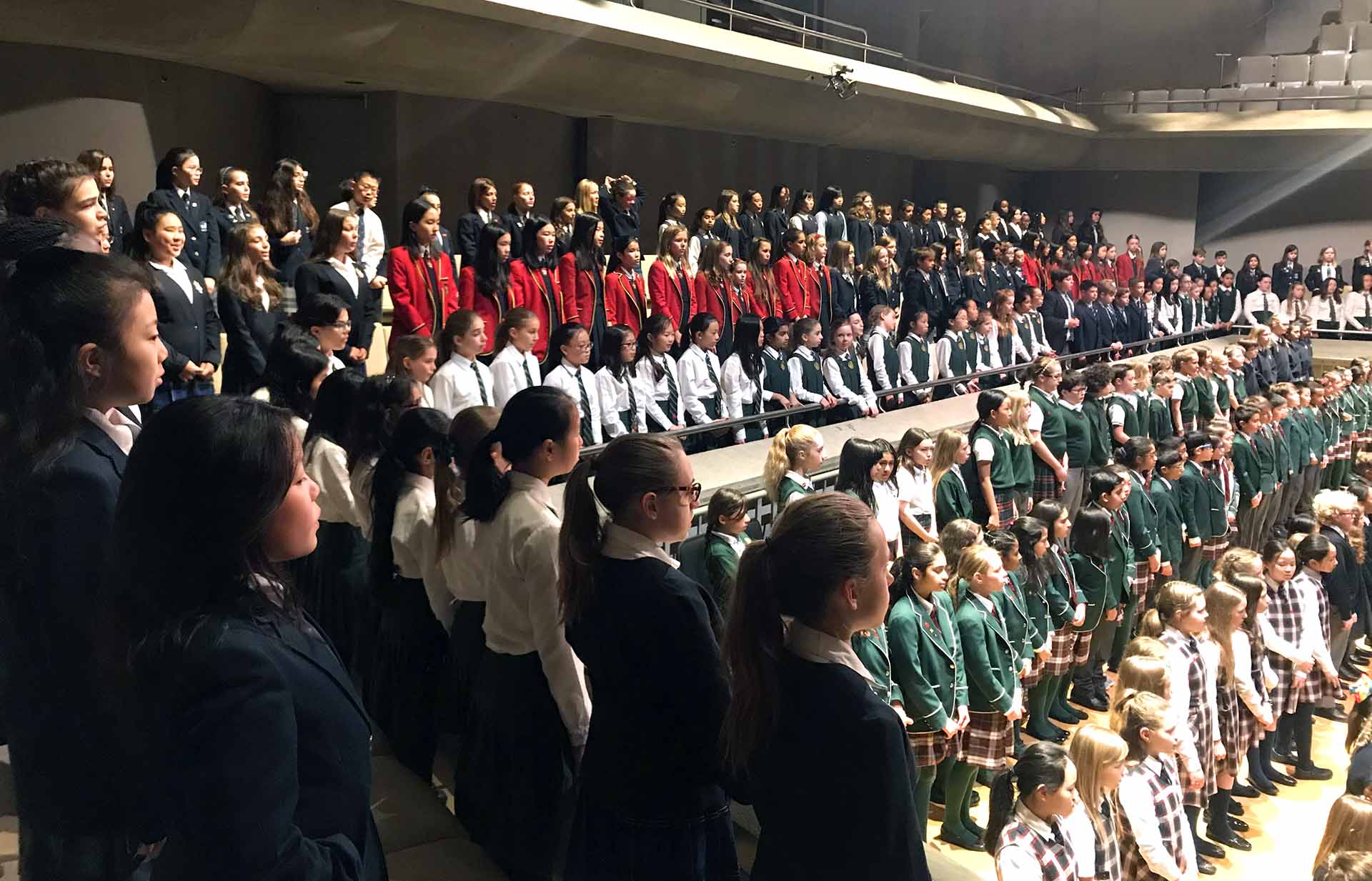 The highlight of the evening was the finale conducted by world renowned composer and conductor Dr. Mark Sirett, who conducted his own arrangement of "Will Ye No Come Back Again". The HNMCS girls joined all the choirs to bring CISMF2018 to a spectacular close.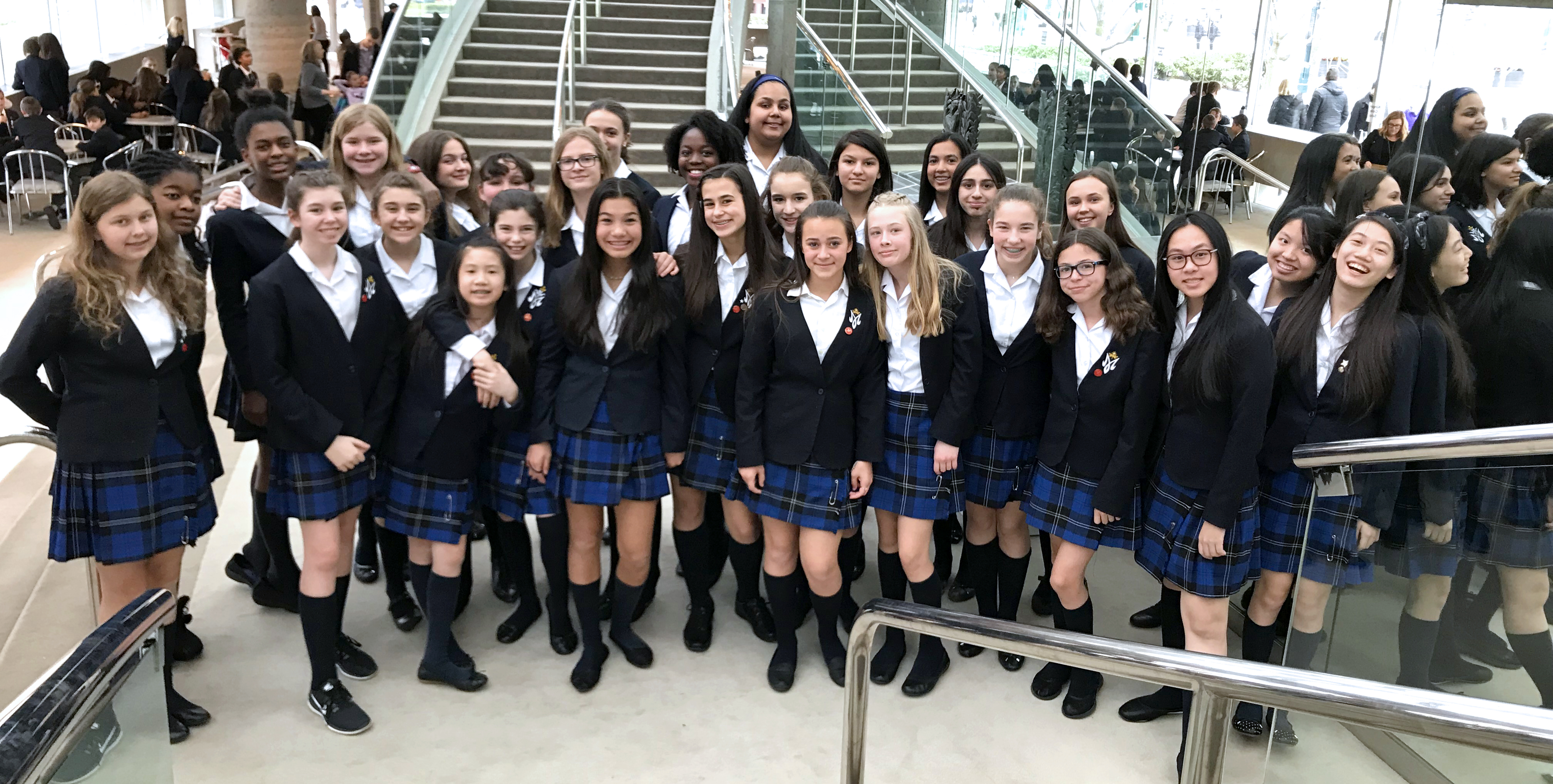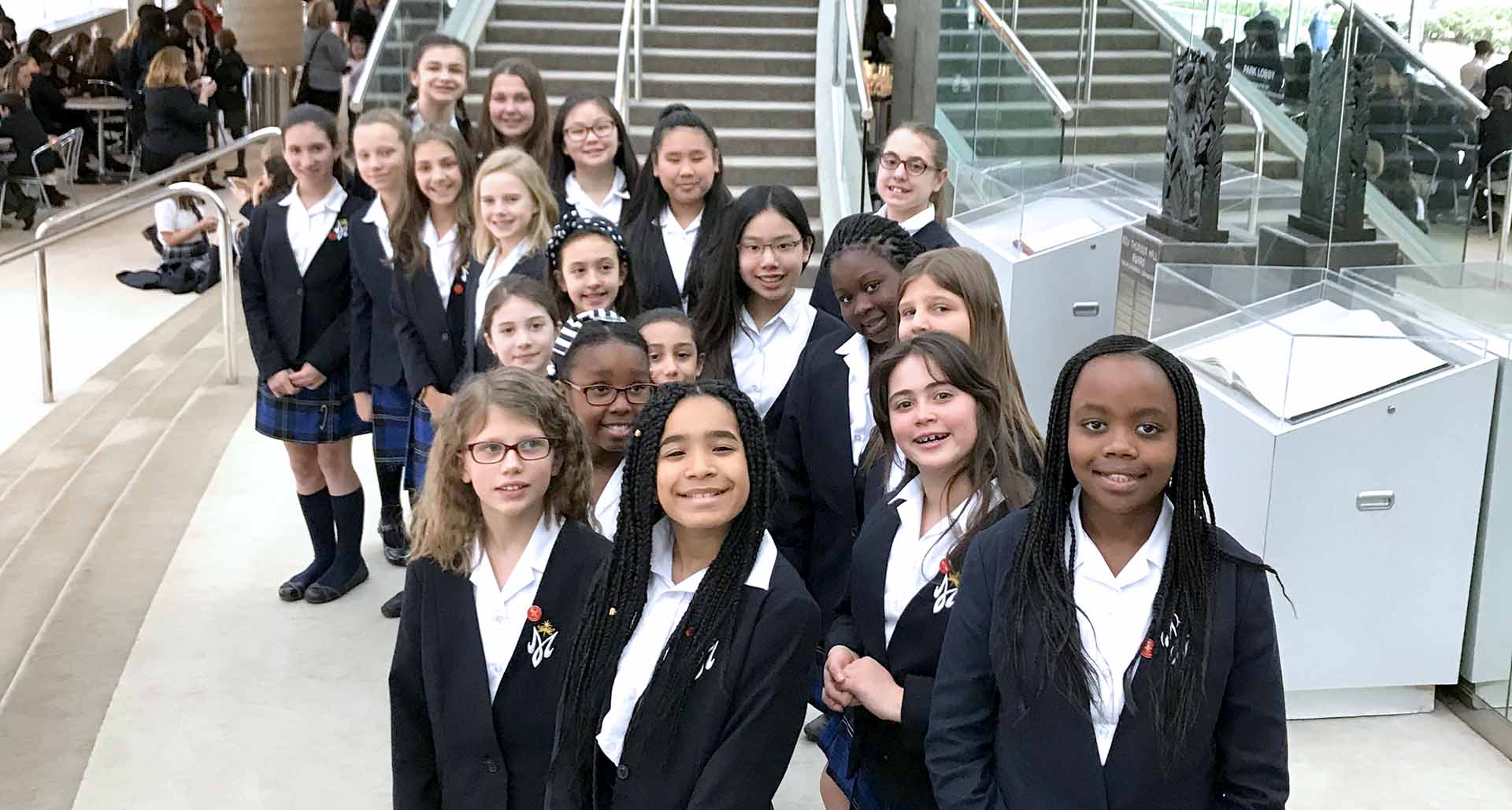 The week after the CISMF, from April 10 to 12, the Junior, Intermediate and Senior choirs also competed at the 91st season of the Peel Music Festival. All three choirs continue to build on HNMCS' legacy with each securing first-place wins in their categories.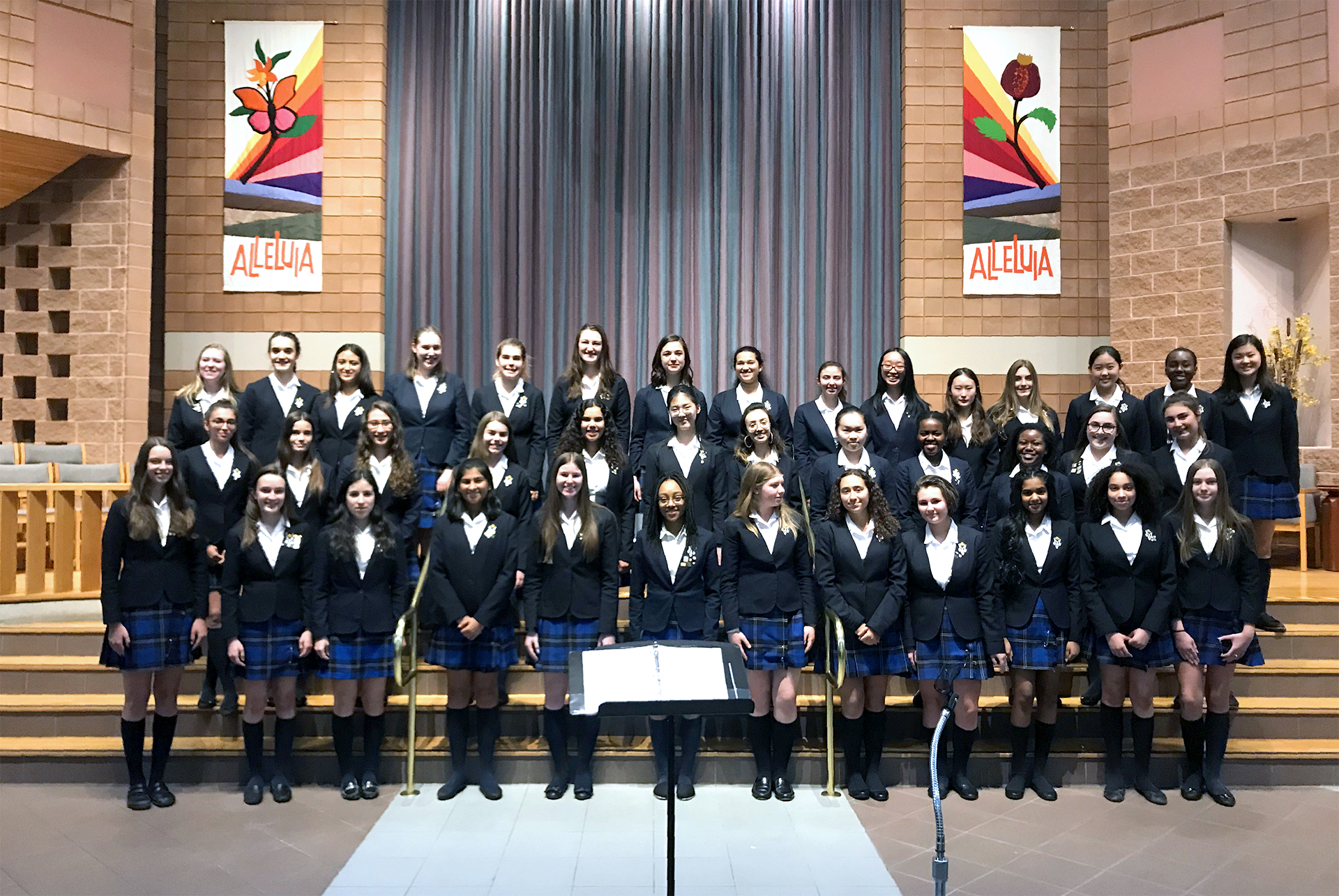 The Junior choir impressed with dynamic performances of Cynthia Gray's "Cloud's" and a choreographed rendition of Clifford Crawley's "Trolls".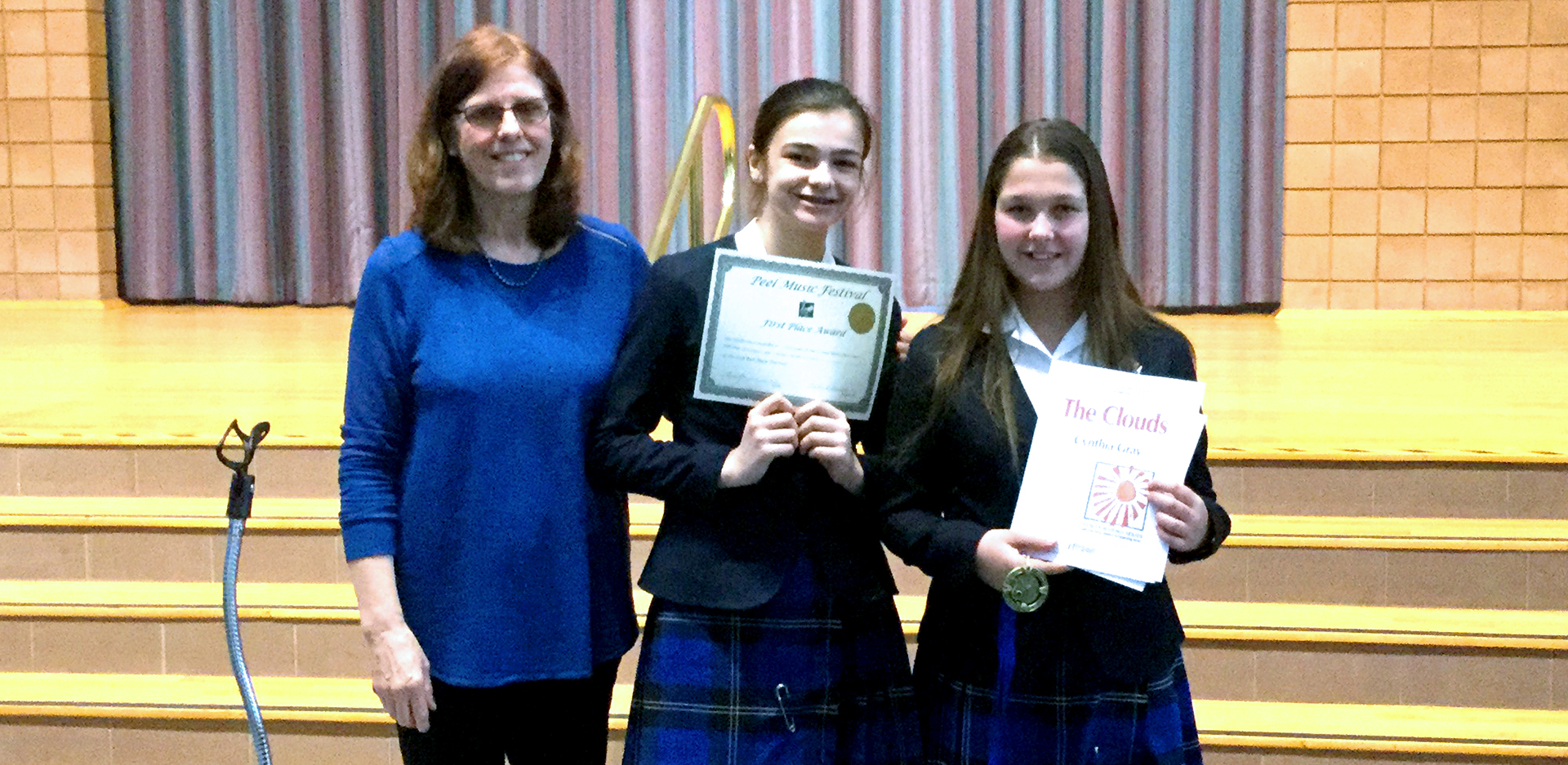 The 14-member Intermediate Choir sang two extremely difficult pieces: Susan LaBarr's "Hope is the Thing with Feathers" and Jean Berger's "Sing a Song of Seasons". The adjudicator noted their harmonies, phrasing and diction.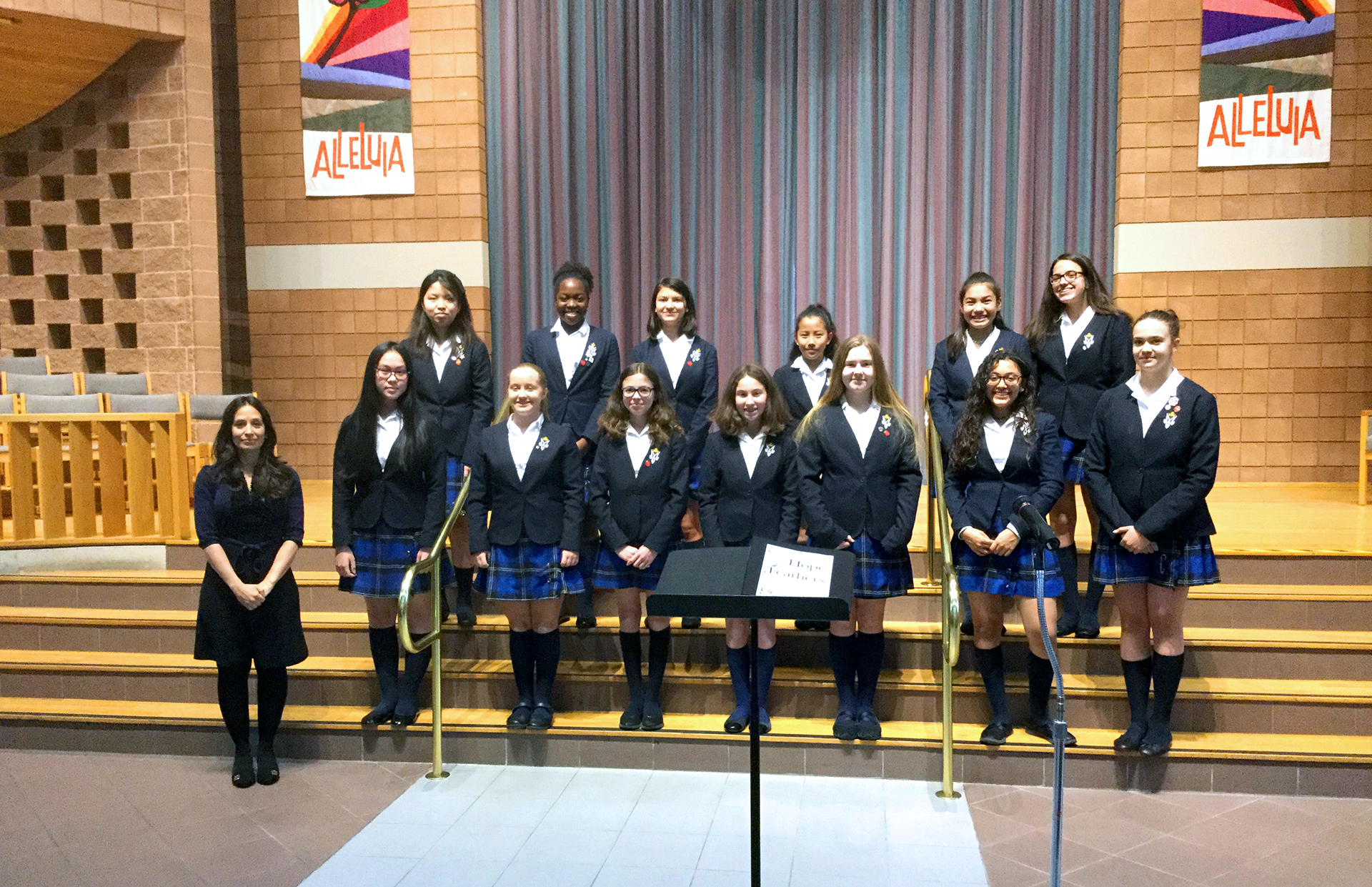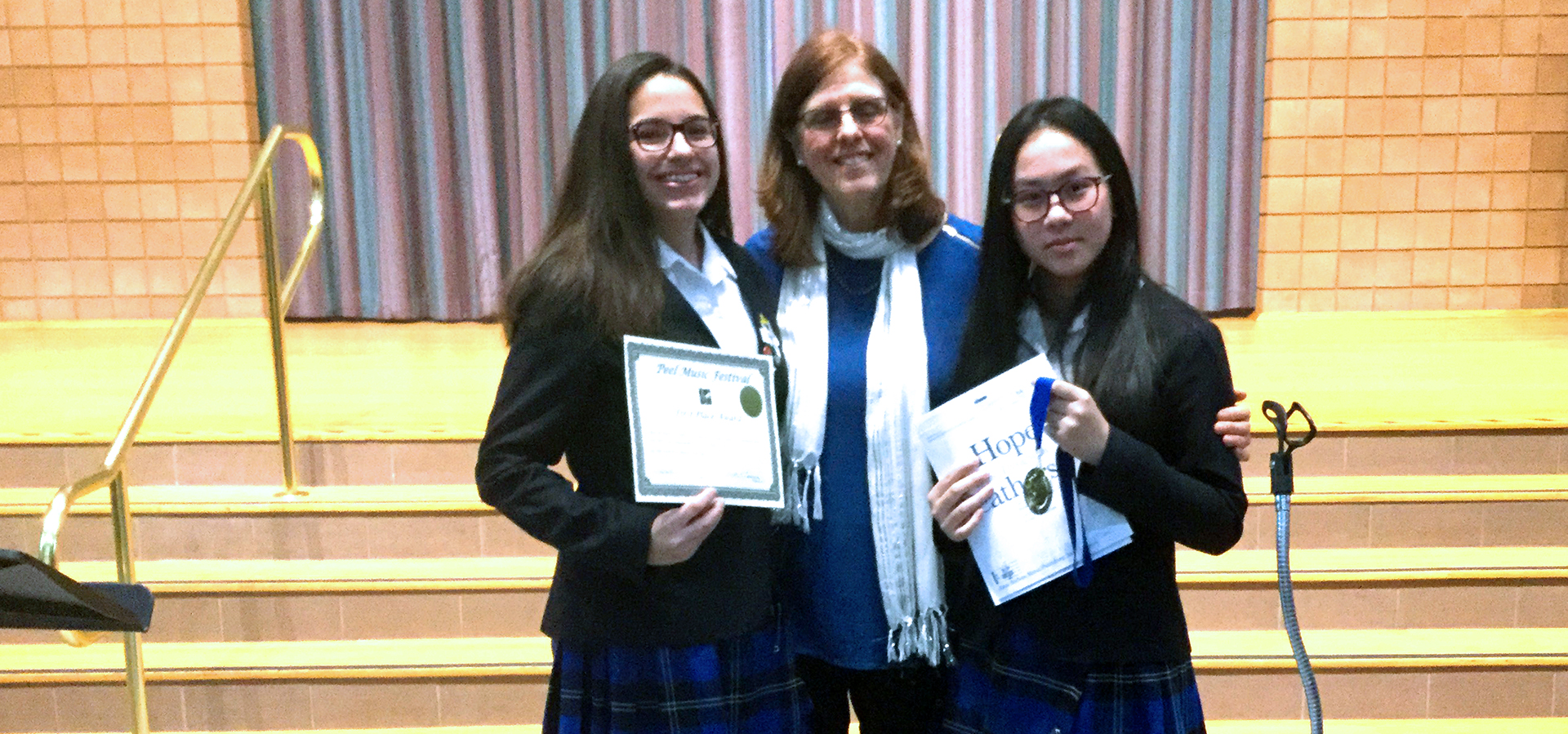 The Senior School Choir's rendition of Cacinni's "Ave Maria", with its beautifully blended sound and stunning long phrases was contrasted with a powerfully robust performance of Linda Spevacek's "Danza!". Mallory Bond '20 performed the solo with guest castanet player Mark Rebello. All choirs were well supported and accompanied beautifully by Petra Kim and conducted by Anne Morrone.
Congratulations everyone!