ECO TEAM 2017-2018 Accomplishments
In April, HNMCS applied to become a Platinum certified EcoSchool. The process has deepened our existing Eco program through rich opportunities that have engaged our students in environmental learning and practice
Throughout the year, the Eco Team has been working towards the effective completion of a variety of school initiatives to ensure we achieve our goal of platinum status. Some of these initiatives include the implementation of Good on one Side (GOOS) paper bins, Christmas pine cone tree making, reduction of ecological footprints, Reusable Mugs and Amazing Animals Day, Earth Week activities. Additionally, every month, the Eco Club celebrates the Eco Star of the Month who is a student that embodies an eco-friendly lifestyle, positive persona and dedication to environmentally friendly activities

Implementation of GOOS paper bins
This year, the Eco Club has encouraged teachers and students to reduce their paper consumption. Every classroom was given a Good On One Side bin, to deposit their used papers in. This initiative generated discussion surrounding conservation of our school materials, and promoted environmental stewardship.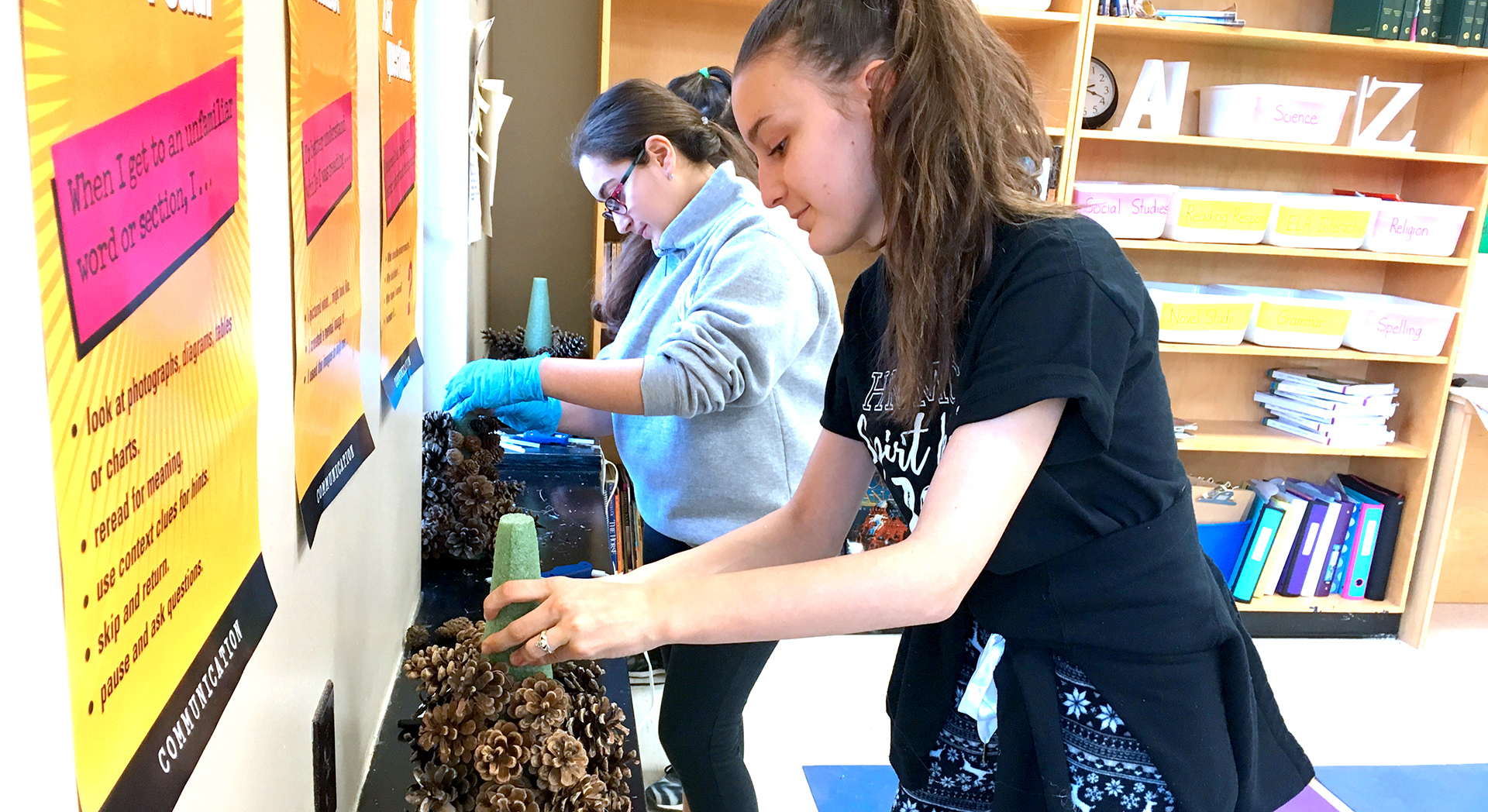 Christmas Pine Cone Trees
Throughout the Christmas season, the Eco Club created and sold a variety of repurposed Christmas trees. After collecting pine cones on the school grounds, the Eco Club created personalized pine cone trees to encourage and promote recycling, reducing and utilizing environmental materials.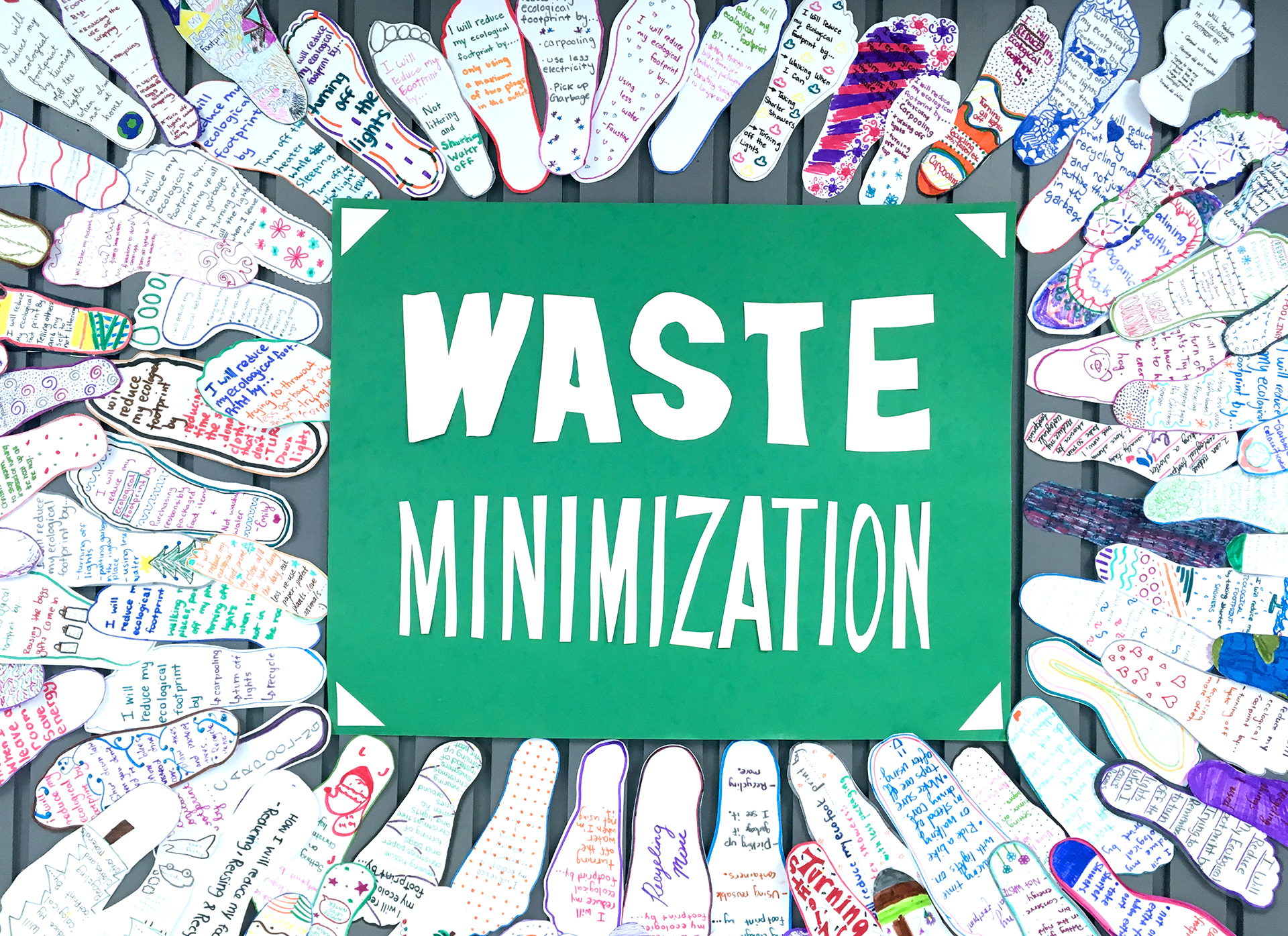 Ecological Footprint Reduction
Students across various classes worked together to formulate their own ecological footprints. Once they had drawn and cut out their footprints, the girls decorated each image with inspirational quotes and ideas about reducing their own footprint at HNMCS.

Waste Reduction Activities and Amazing Animal Day
On Reusable Mug Day, every student who brought in a mug received a free hot chocolate! The girls enjoyed hot chocolate, bookmark making and an animal print dress down day to celebrate reducing, reusing and recycling!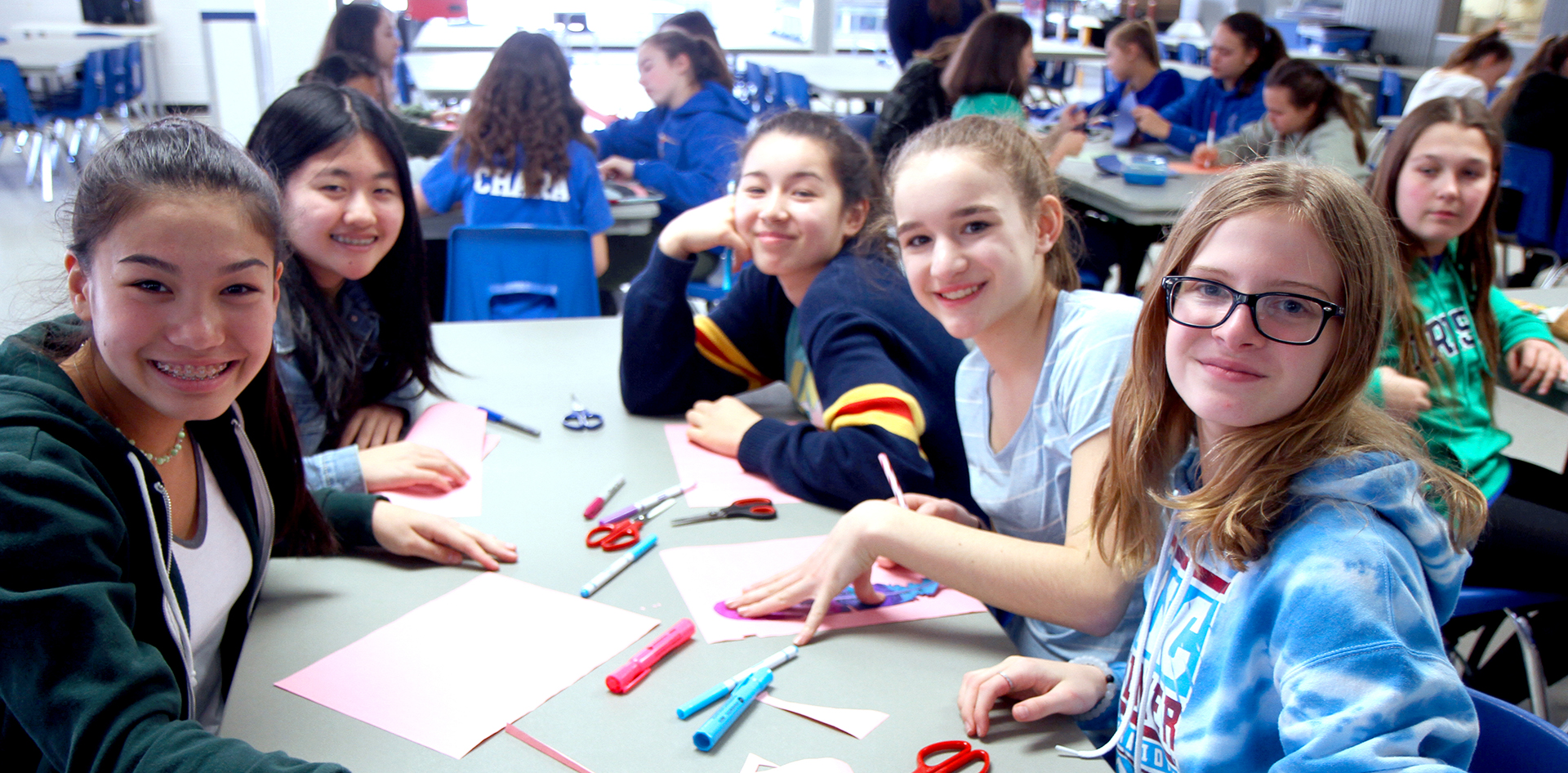 Earth Week Activities April 20 to April 27
Students kicked off Earth Week on Friday April 20 by wearing Green and Blue, making feather commitments to the 3R's, and playing House games.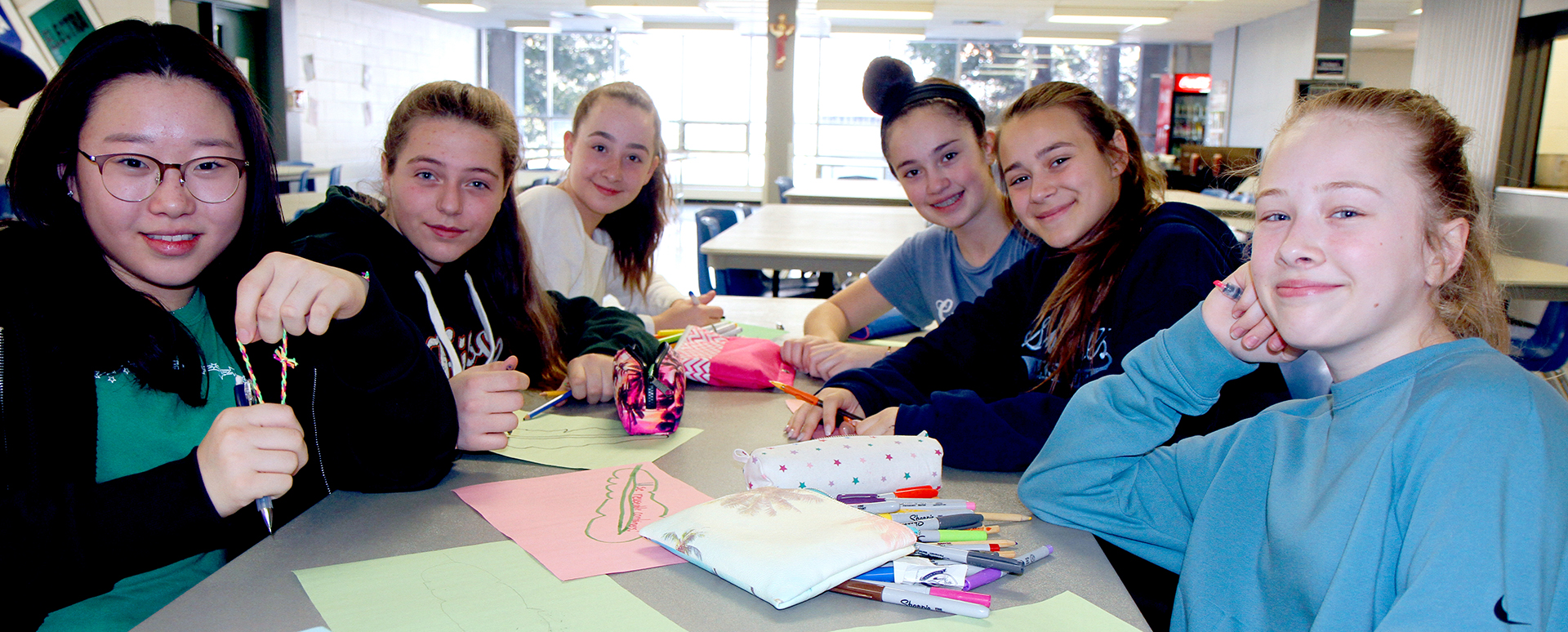 On April 24, 2018, HNMCS welcomed three guests from the Indigenous Environmental Justice Project. This research initiative, based out of York University in Toronto, focuses on the Indigenous experience and Indigenous knowledge systems in understanding environmental (in)justice. The speakers on this day were Jayce Chiblow, Monica Shaik and Meagan Dellavilla. Jayce Chiblow is an Anishinaabe from Garden River First Nation. Monica Shaik is an Indigenous person from North Africa. Meagan Dellavilla is from New York and is part of the Canandaigua Treaty.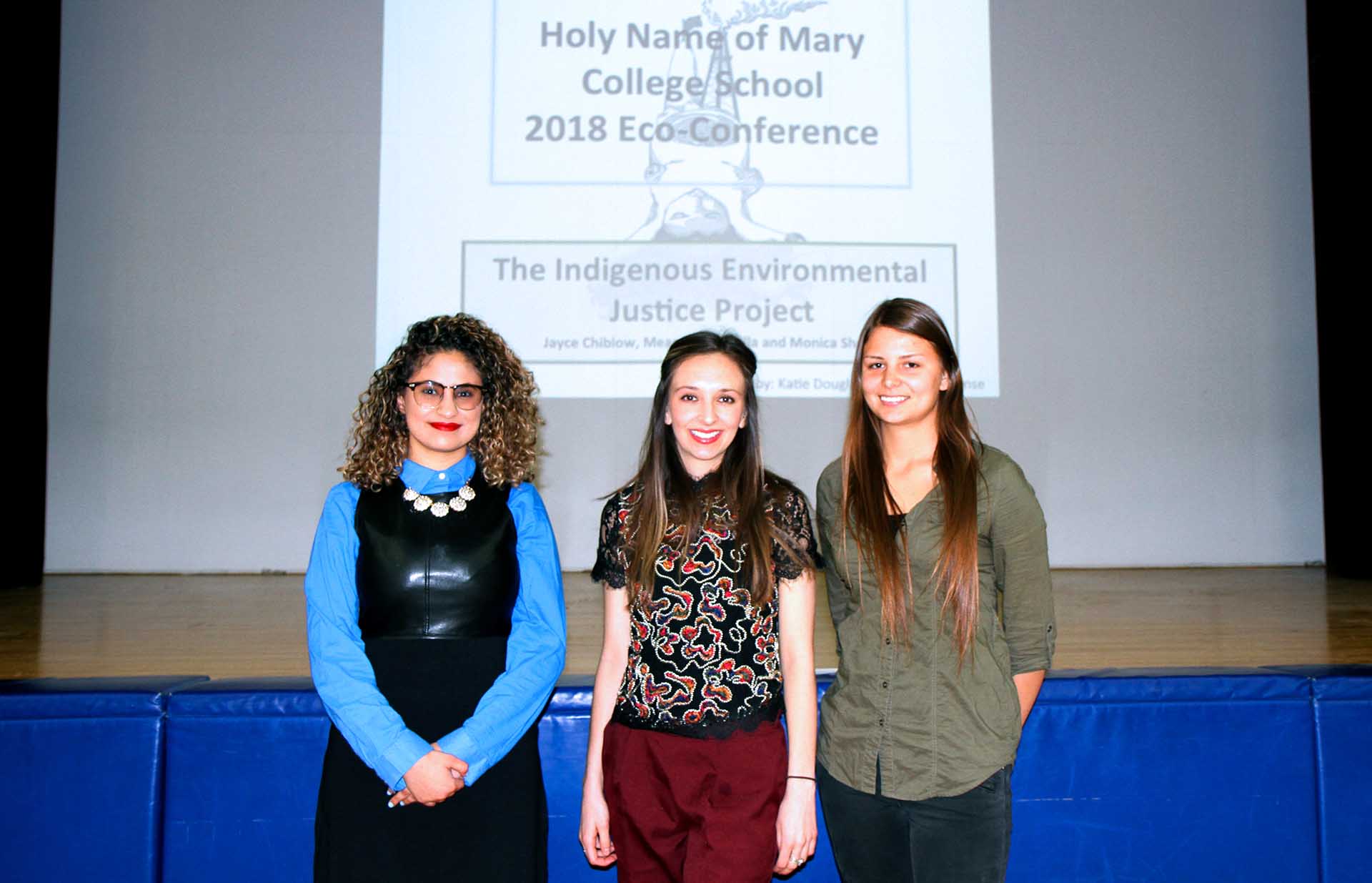 Following a captivating presentation, Middle School students attended 20 different workshops run by Grade 9 and 12 students. Some workshops, which included environmental and bilingual components, discussed plastic pollutants in the ocean, overpopulation, oil spills, water pollution in Grassy Narrows, among others. Students were engaged and introduced to ideas on sustainability, preservation and action plans.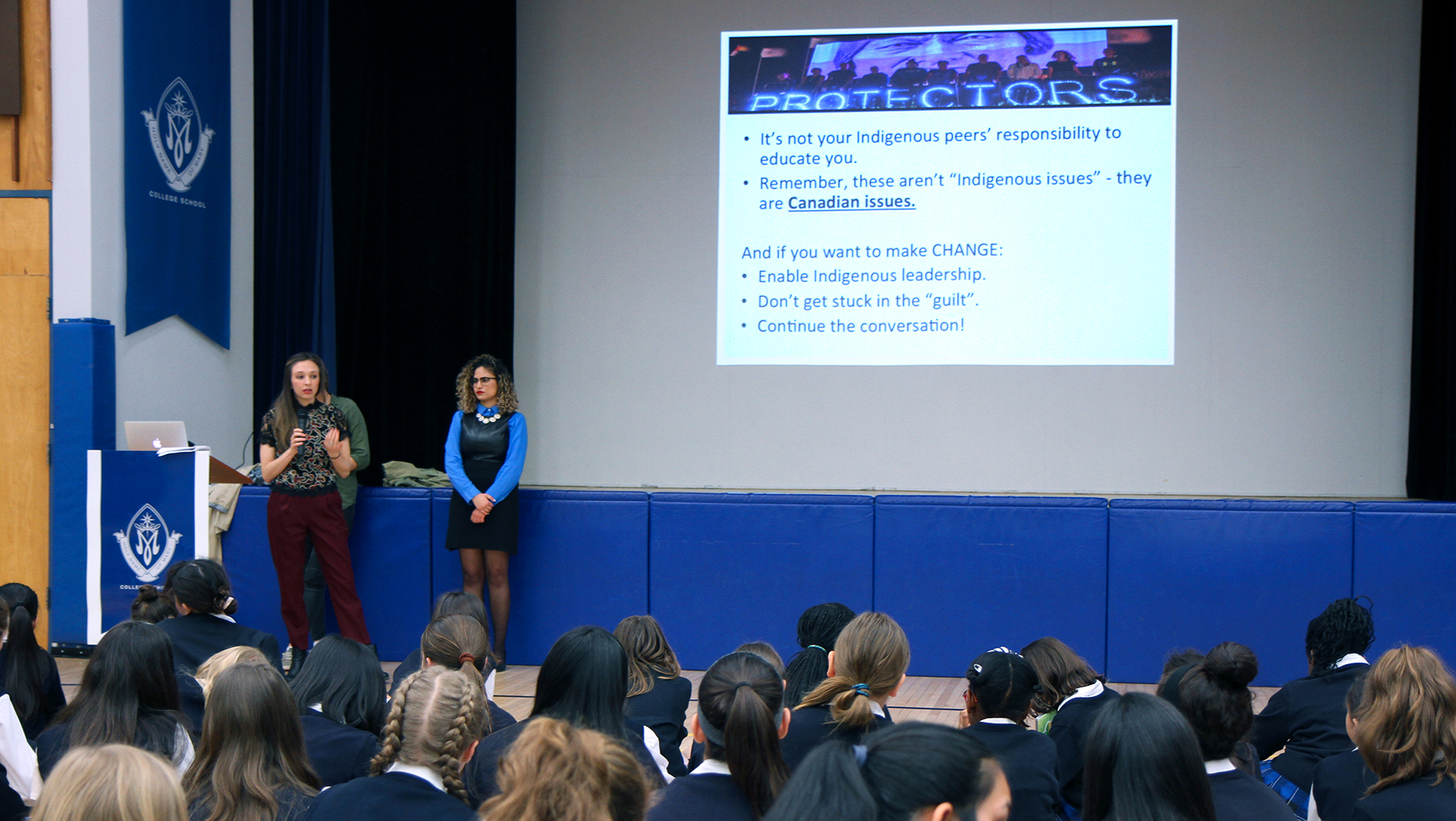 During this school-based initiative, the Eco Club monitored the collection of recycled milk bags throughout the year. To end Earth Week with a blast, the Eco Team organized a chapel period on April 27, 2018 to have students participate in the looming of the milk bags, to create mats from the recycled materials. These mats will be utilized globally to provide shelter and aid to developing countries. The Optimist Club of Oakville was invited to kick off this initiative and explain the importance of helping out poor communities around the world.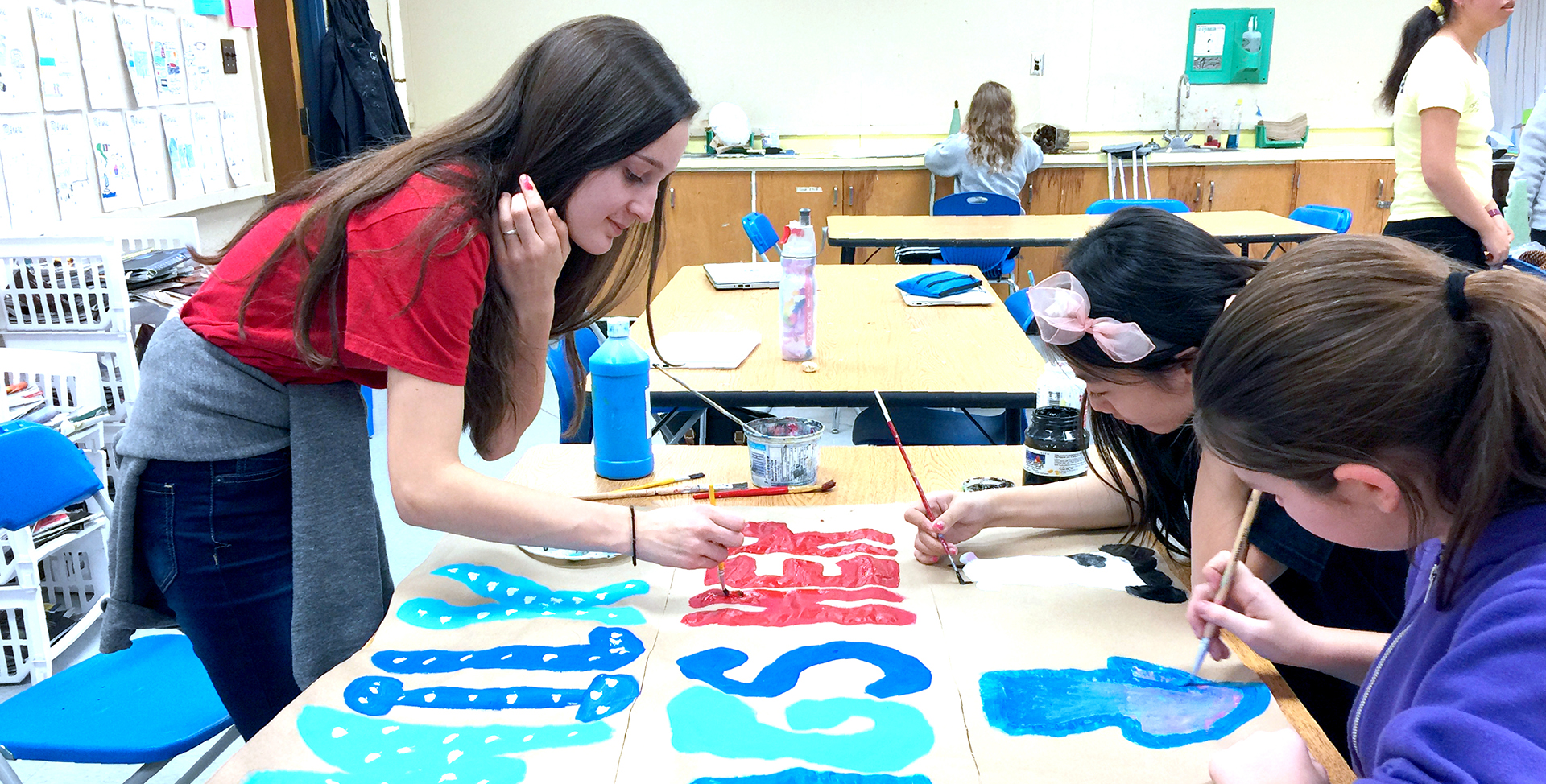 On May 17, Mr. Martino and Dr. Kozma's grade 9 science and geography students took part in the Credit Valley Conservation Branch Out! program and Eco Spark Changing Currents program. They spent the day testing the water quality of the stream in Tecumseh Park; removing garlic mustard, a prolific invasive species; and planting trees. They conducted transect sampling and tested the pH, temperature, oxygen levels and turbidity of the stream.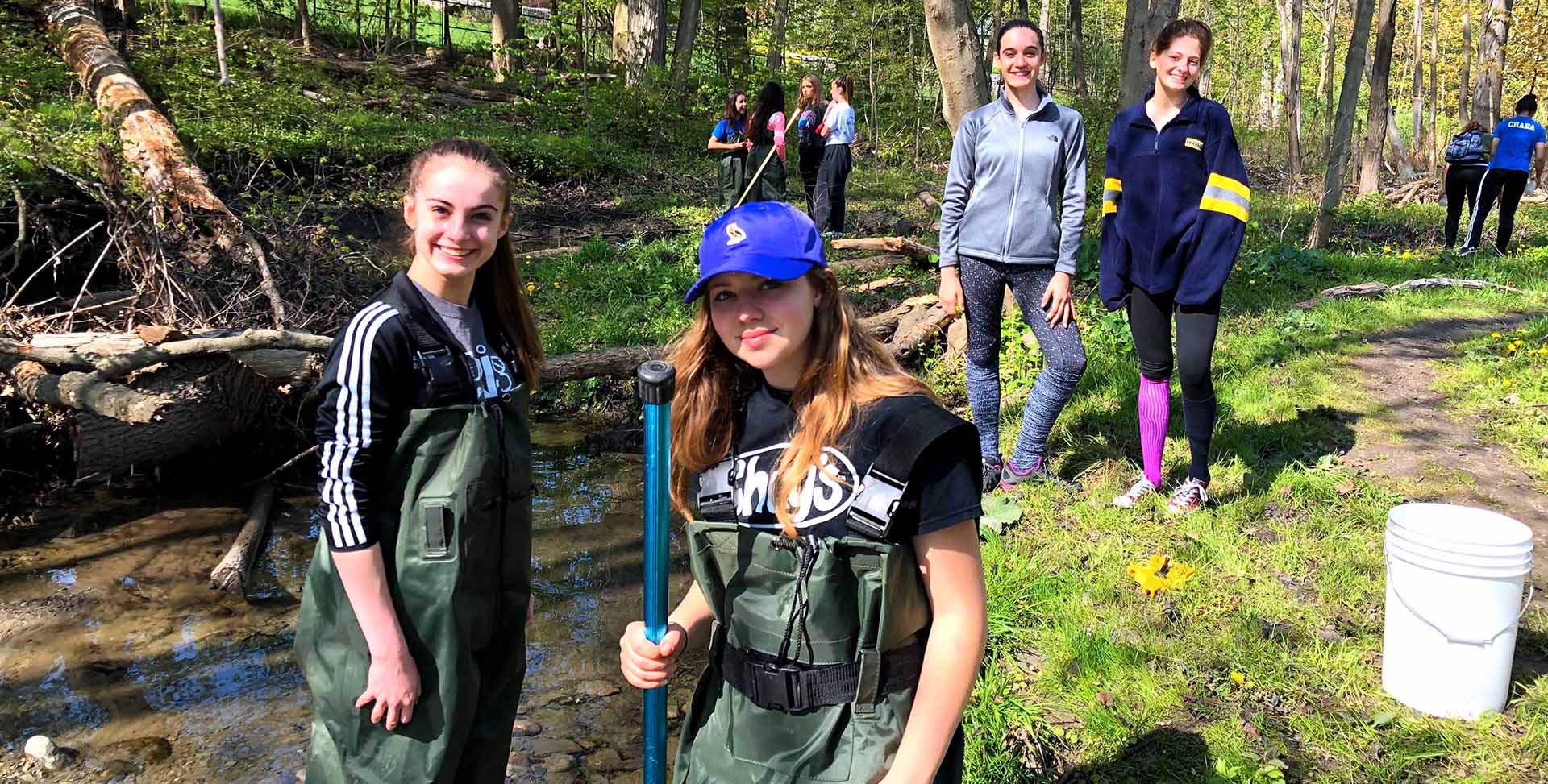 The grade 9s found that the stream was potentially impaired having a few sensitive species. They actively planted white spruce and dogwood shrubs to help with soil erosion, filtering runoff and purifying the air. The Conservation Youth Corps Branch Out! Program enhanced the secondary science and geography curriculum and inspired the Grade 9s to discover nature and to become stewards of nature.