Helping Hands for St. Felix Centre
On Friday October 5, the Holy Name of Mary College School (HNMCS) Teaching Faculty gathered at the St. Felix Centre in downtown Toronto to give back to a fellow ministry and participate in a day of service.
Teachers worked together to sort and launder clothing for the clothing bank, organize the pantry, prepare and serve a Thanksgiving meal and make rosaries.
This day of giving was exceptionally meaningful this year as the teachers gathered on International Teacher's Day and celebrated their common passion for educating young people and making a difference in the world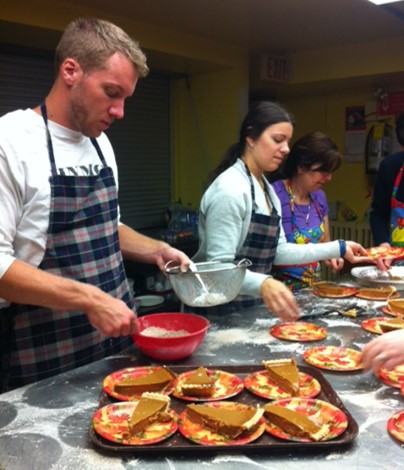 The HNMCS Dress Down Donation Campaign was launched at the beginning of Mission Heritage Week, on October 4, and students were encouraged to donate cans, dry food, toiletries and clothing listed as items of need from St. Felix Centre.
The HNMCS community rallied together in an amazing way, collecting more than 300 cans, over 170 items of clothing, over 100 items of dry food, over 50 toiletries and almost $400 for St. Felix Centre! A special shout out to Ms. Prillo's grade 7 class, and Lauren Peralta, who brought in more than 100 items!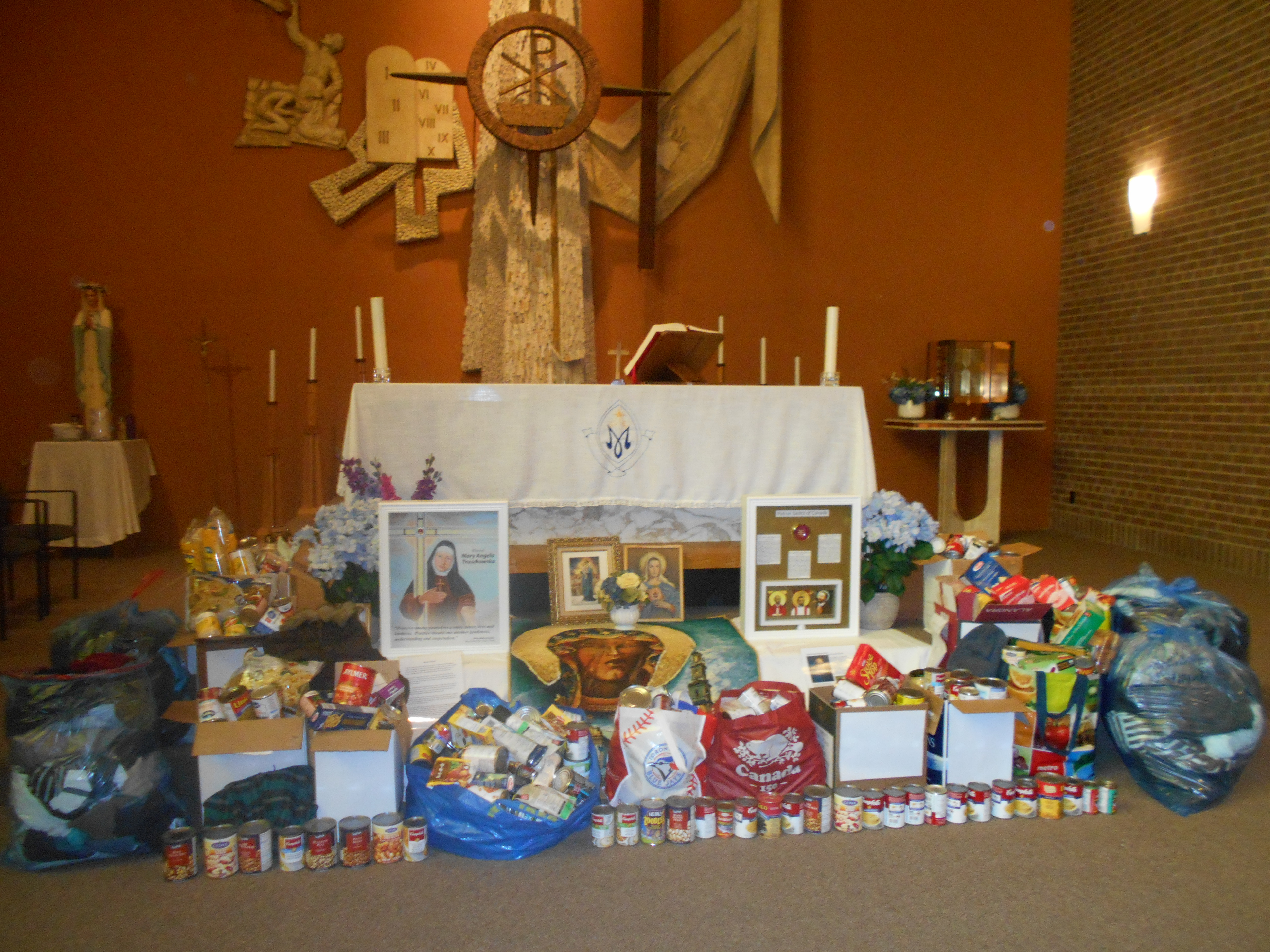 As her innovation project, Sage Wambua '25 designed jewellery and donated the proceeds to SickKids. Branded 'Sages Jules', she made and sold name bracelets for family and friends.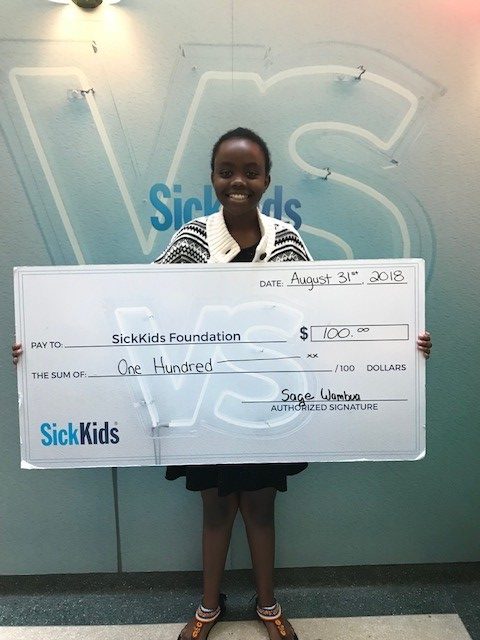 HNMCS Hosted Marketplace 2018 for Interguild, an organisation that supports Parent Associations and Guilds of Independent schools. The event was sponsored and supported by Aramark, Bridge Connections and CIS Ontario. A Shop Managers and Buyers Workshop was attended by CIS member schools while over 35 vendors and organizations displayed the latest trends and change initiatives.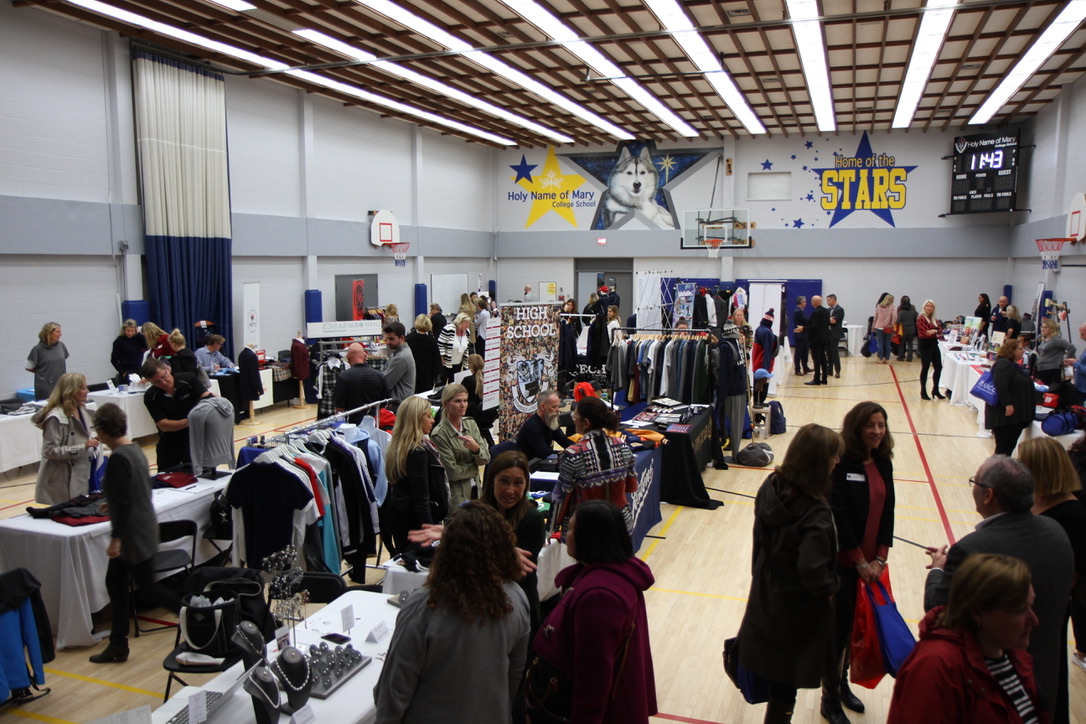 Our Kids Expo - Toronto & Halton
We have also been actively promoting the school at various events this fall, including the Taste of the Kingsway festival in Etobicoke, Homecoming & open houses at St. Mike's and more recently at the Our Kids Expos in Halton & Toronto. Our Ambassadors were kept continuously busy answering questions from prospective families who were happy to get a student's perspective of the school.