We are thrilled to announce the members of our first ever HNMCS Band, Sophia Samoilescu '25 on flute, Maya Slowikowski '25 on Alto Sax, Charlotte Santos '25 on Bass Clarinet, Ainsley Rix '23 on Tenor Sax and Silvia Labora '23 on Trumpet. This small but mighty group is led by 2010 Canadian Jazz Wind Instrumentalist of the Year Carson Freeman. The girls had the opportunity to try different instruments and settled on their favourite fit. We hear the girls are naming their instruments as we speak!
Band is a great co-curricular as it educates students while providing creative learning, play, listening skills, and meaningful interaction with their peers. This year long programme is another wonderful performance opportunity and we will be collaborating with St. Michael's College School students for upcoming concerts and events.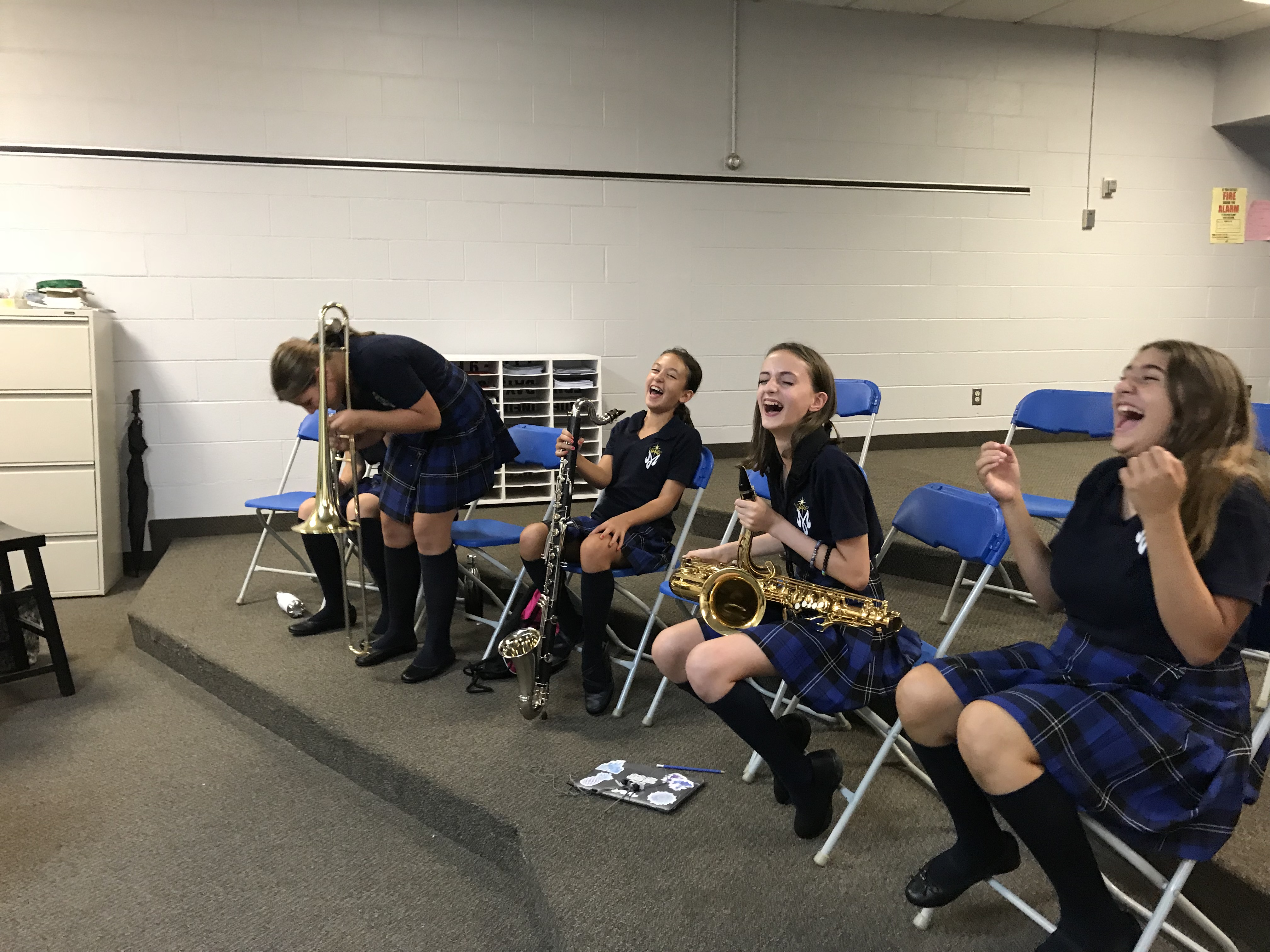 The HNMCS Band will make its debut at this year's Christmas concert. For anyone interested in joining, please contact Ms. Morrone at amorrone@hnmcs.ca.