HNMCS is pleased and proud to have our girls take part in St. Mike's spring production of 10-time Tony award winning broadway musical Fiddler on the Roof. Set in a village in pre-revolutionary Russia, it is a story about life, love and family. Tevye is a poor milkman determined to find good husbands for his five daughters who all wish to marry for love and are abandoning their Jewish customs. Tevye consults the traditional matchmaker and also has a word with God for help and divine intervention.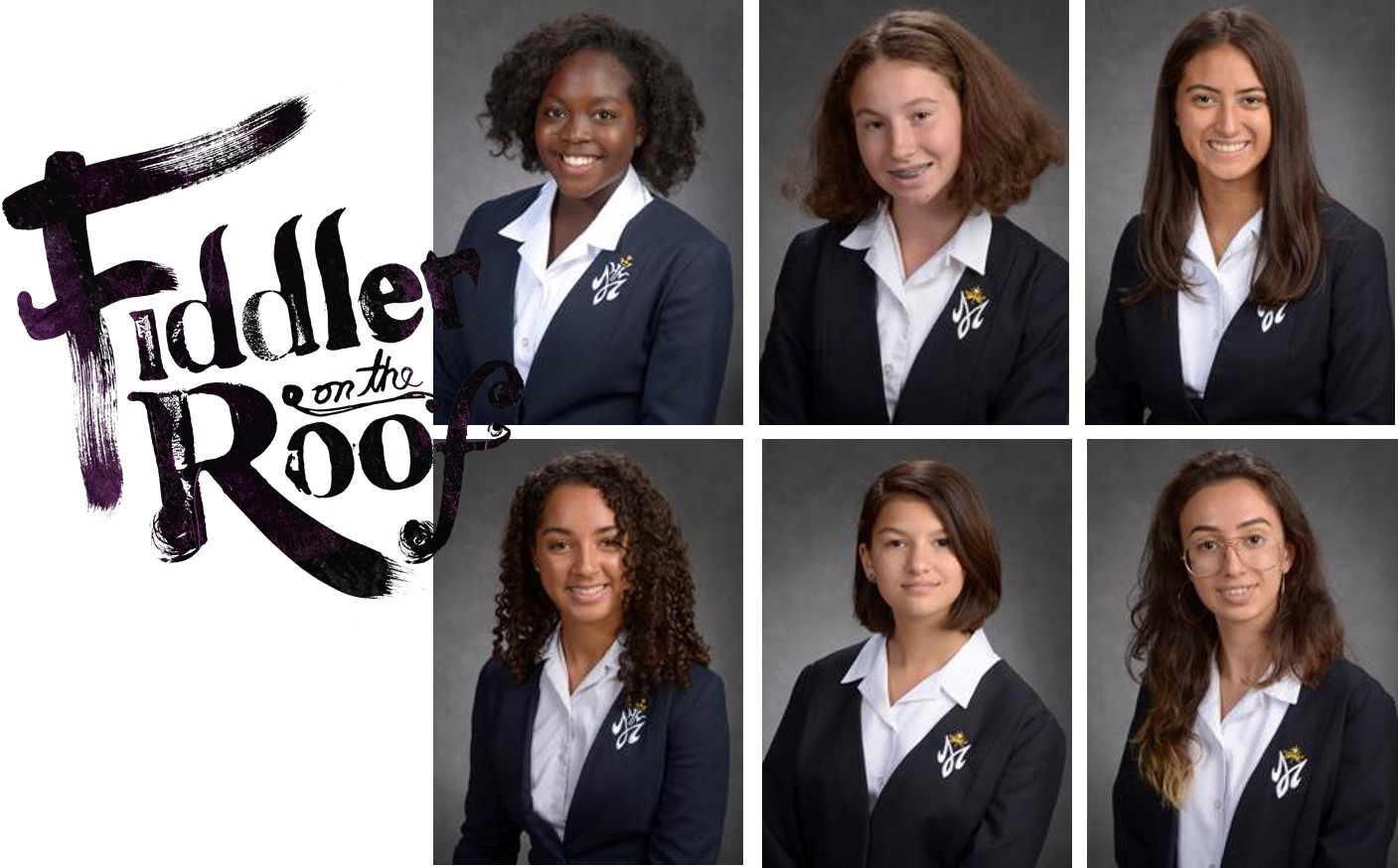 Abigail Blackford plays the role of a mama and villager and Anjali Sharma plays the role of Shprintze, Tevye's fourth-born daughter. This is the girls' first time being a part of the musical. "From the very start, it has been such an enjoyable and rewarding experience: having fun, always singing and getting to know people I otherwise would not get to know," said Abigail. "It has been a really exciting experience so far," said Anjali. "I especially love meeting new people and interacting with the girls in older grades."
Beatrice Carcao is part of the ensemble. "For the last two years I have participated in the Spring Café and this year I decided to take to the SMCS stage. It has been such a delightful experience, to sing, dance, and make so many new friends as part of the musical!"
Kiara Mowat plays the role of a villager who loves to gossip. "I'm in grade 10 and so excited for everyone to see this musical, and enjoy it just as much as we loved putting it together!"
Aiyana Owens plays the role of a daughter and villager. "This is my first year participating in the musical and although it has only been a month it has been a very fun experience so far," she said. "Learning new choreography and songs with a large hard-working talented group of students is so much fun and a really awesome opportunity."
Sofia Vitro is also new to taking part in an SMCS musical. She plays the role of a villager and a mama. "So far, it's been a wonderful experience. The atmosphere is very positive and everyone is friendly and enthusiastic. This is genuinely something I want to take part in until I graduate."
We look forward to seeing our girls shine on stage. Information about performance dates and tickets will follow.